Book Paradoxical Leadership
''Paradoxical Leadership is a valued resource, offering tools to navigate tensions that pervade our organizations, work and lives. Tensions offer creative friction that can empower and free but also paralyze and constrain. Ivo Brughmans demonstrates through extensive research and practice the means to turn our challenges into opportunities.''
– Marianne Lewis, author of Both/And Thinking and Professor and Dean of the Lindner College of Business, University of Cincinnati.
"Ivo Brughmans has done a great job of integrating thorough research with hard earned wisdom from years of working with clients, learning how to convert natural tensions within polarities into something useful for each and all of us. Starting with our own individual tensions and expanding to our most critical global issues, this book is both next day practical and long term visionary." 
– Barry Johnson, Author of And, Making a Difference by Leveraging Polarity Paradox or Dilemma
''A brilliant book! Our world needs more paradoxical leadership to solve our world's greatest problems, and Paradoxical Leadership is the perfect traveling companion and guide. Brughmans shows both the novice and the experienced paradoxical thinker the maps, the history, and the tools to map the terrain of both/and thinking. We all need to engage with these ideas and with Brughmans' book to help us be more creative and generative thinkers by engaging the complexity in our lives and our world.''
– Wendy K. Smith, Author of Both/And Thinking and Dana J. Johnson Professor of Management, University of Delaware.
''In his book Paradoxical Leadership, Ivo Brughmans has made it very clear that approaching dilemmas and paradoxes is one of the most important skills that a leader needs to master. It is one of the best books I read on this timely subject. In short: A must read.''
– Fons Trompenaars, Author of the bestselling Riding the Waves of Culture, and Professor at the Free University of Amsterdam
On a daily basis, leaders, managers, and professionals alike have to deal with tensions caused by differing and even opposite approaches. We often feel the need to make a fundamental choice between either one or the other for the sake of clarity. Using practical methodology and an extensive toolkit, Paradoxical Leadership reveals how to transform divisive dilemmas into creative solutions and paralyzing polarization into a constructive dialogue.
Philosopher and management consultant Ivo Brughmans focuses on solutions that include both sides of the coin and reconcile conflicting interests. He works out the fundamental principles of a paradoxical perspective and explains how to apply them to yourself as a person and a professional, how to integrate them in your leadership style, how to implement them in your team and organisation and how to conduct an effective dialogue on polarizing issues. Developing this paradoxical perspective, the book sheds a refreshingly new light on a wide range of fundamental organizational and management challenges, such as strategy development, business design, corporate governance, performance management, change, agility, innovation, diversity, culture transformation, leadership, and talent.
Demonstrating how to manage contradictions, tensions, and dilemmas in a productive and inclusive way, Paradoxical Leadership provides the skills, frameworks and tools necessary to integrate both/and thinking into your working and leadership style.
Check the introductory pages on the right or click here.
Other books on the paradoxical theme by Ivo Brughmans (in Dutch)
De kunst van het paradoxale leven. gebruik je tegenpolen als kracht (The art of paradoxical life. Use polarities as a strength) (Tielt (BE): Lannoo, 2013)
In his first book on the paradoxical theme, Ivo develops the 'both-and' perspective as a radical alternative to our current way of living. The book focuses on how to apply this perspective to your own personal live and to the broader challenges of our world today.
Paradoxaal leiderschap. Soepel schakelen tussen tegenpolen (Paradoxcial Leadership. Switching Fluently between Opposite Directions) (Amsterdam: Boom Publishers Amsterdam, 2016)
In this book I bundle my insights as philosopher and my expertise as management consultant and apply 'both-and' thinking to well-known  organizational, leadership, professional and management challenges and business dilemmas.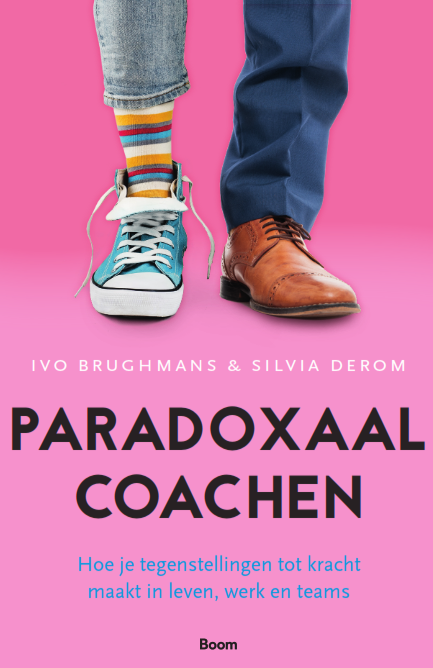 Paradoxaal coachen. Hoe je tegenstellingen to kracht maakt in leven, werk en teams (Paradoxical Coaching. How to use opposites as a strength in life, work and teams) (Amsterdam: Boom Publishers Amsterdam, 2019)
In this book, Ivo Brughmans and talent expert Silvia Derom make the paradoxical perspective practically usable for (team) coaches, consultants, facilitators, mediators, managers, HR-, healthcare- or education professionals. The book offers immediately applicable methodologies and tools to support individuals and teams in developing and making better use of their opposite sides and talents.
Recent other books on Both/And thinking
Barry Johnson, And: Making a Difference by Leveraging Polarity, Paradox or Dilemma. 
Volumes 1 and 2 (Amherst, MA: HRD, 2020)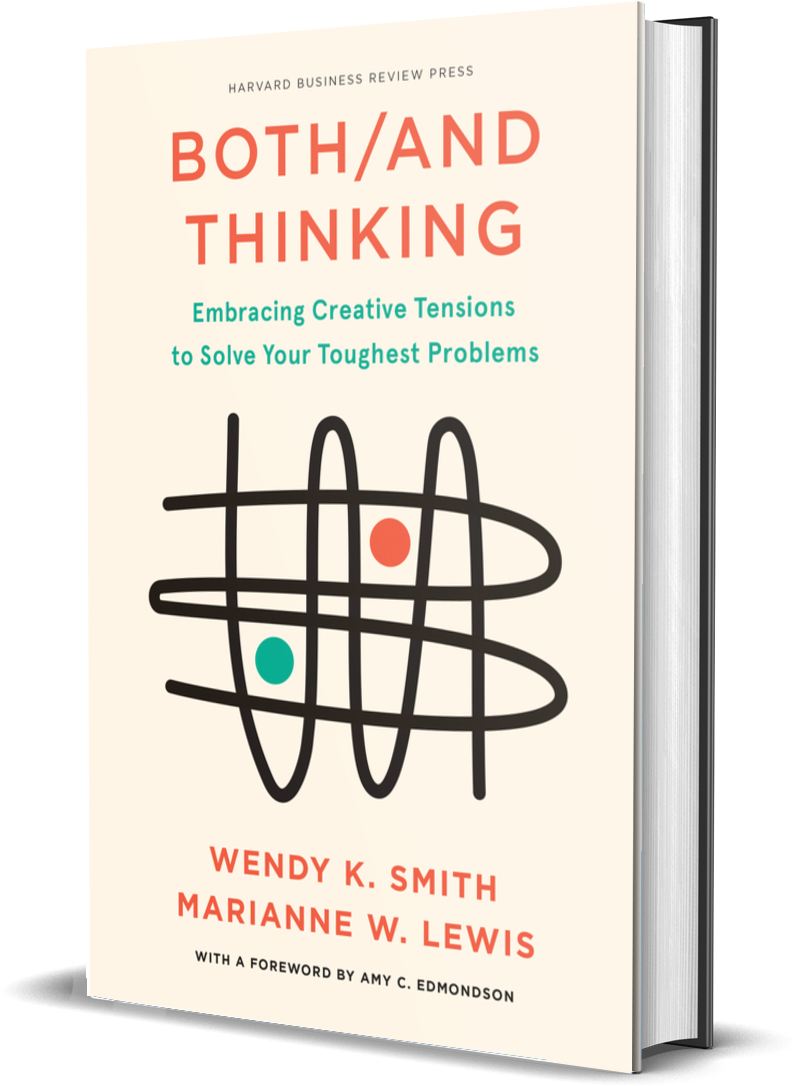 Wendy K. Smith and Marianne W. Lewis, Both/And Thinking. Embracing Creative Tensions to Solve Your Toughest Problems.
(Boston, MA: Harvard Business Review Press, 2022)